EIDO Healthcare is committed to helping our customers achieve excellence in patient education on surgical procedures
We actively collaborate with leading organisations to make sure our patient information documents are of the highest quality.
EIDO Inform is a library of nearly 400 treatment-specific patient education documents. Each document bears a Plain English Campaign Crystal Mark.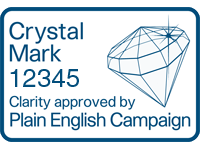 To download a sample document complete the form and we will send you a digital copy to download and keep for future reference.