On 11 March 2020 the World Health Organization declared COVID-19 (coronavirus) to be a 'pandemic', meaning it has now spread over all the world. In response to this situation, the healthcare industry has adapted to meet the needs of a country who have not experienced such widescale unrest since World War II.
'Your NHS Needs You'
Following the outbreak of COVID-19, the government sent out a call to help the increasingly overstretched NHS. [1] Recently retired doctors and nurses were asked to return to work and help fight the pandemic. Within the first 48 hours, 4,500 nurses and doctors had taken up the call to return to work for the NHS.
In response to the outstanding work these individuals perform, communities all across the UK have begun taking to the streets every Thursday at 8pm to clap for the workers who are the heart of our NHS.
COVID-19 library update
We've made an update to our 'Inform' document library in response to the evolving situation. An additional page has been inserted into every EIDO procedure document explaining the risk of contracting COVID-19 in hospital. The text reads:
On 11 March 2020 the World Health Organization confirmed COVID-19 (coronavirus) has now spread all over the world (this means it is a 'pandemic'). Hospitals have very robust infection control procedures. If you catch the coronavirus, this could affect your recovery and might increase your risk of pneumonia and even death. Talk to your healthcare team about the balance of risk between waiting until the pandemic is over (this could be many months) and going ahead with your procedure. If your procedure is routine (rather than urgent), your doctor may recommend a delay so they can perform emergency procedures for other people. Please visit the World Health Organization website: https://www.who.int/ for up-to-date information.
We have also translated this message into the 21 languages available in our document library. You can find more information in our support article or download the translations PDF directly here. This information can be printed and given to a patient when discussing their treatment.
Advice for pregnant women
Pregnant women must take extra care protecting themselves from coronavirus, as they're at higher risk of developing severe symptoms. [2] Part of protecting themselves involves knowing where is best to give birth.
Coronovirus has created uncertainty for many pregnant women, who may now have to make changes to their birth plans. For many, midwife-led birth centres are no longer an option and they must give birth in hospital instead. For others leaving the house at all is no longer an option and a home birth is advised.
The difficulty with home births is in the event of an emergency. Should something go wrong and mother and child need taking to hospital urgently, access to an ambulance will be harder to come by.
The 'Royal College of Obstetricians and Gynaecologists' have published a useful guide for pregnant women and their families, offering advice on how to navigate pregnancy and childbirth in a time of coronavirus.
Elective surgery not available for the foreseeable
Elective surgery, or surgery which is chosen by the patient rather than required urgently, has been postponed for at least the next three months. [3] This is to create extra space in hospitals for coronavirus patients and to allow more clinicians to attend to these patients. Preventing people from coming into hospital and leaving their home unnecessarily is also important. Elective surgery includes but is not limited to; cosmetic treatments, dental procedures and hip and knee operations.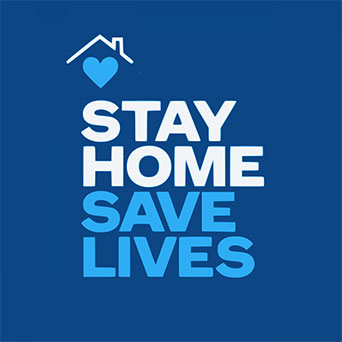 Organ donation will still go ahead where possible, so transplants can continue for those who really need it. Hospitals have been significantly impacted by COVID-19 so normal practice has been halted for the foreseeable. Clinicians will assess each individual and the situation in their own hospital, making sure patient safety is at the forefront of every decision.
Cancer treatment and emergency operations will still go ahead, although check-ups will largely be held over the phone where possible.  
Thank you to our healthcare heroes
We'd like to take this time to thank all our nurses, doctors, surgeons and NHS workers for the amazing job they're doing keeping our country and community together! Stay home, stay safe.
---
[1] The Guardian, 'We feel compelled': the doctors planning to return to NHS frontline' 2020 (https://www.theguardian.com/world/2020/mar/20/compelled-doctors-planning-return-nhs-frontline-coronavirus).
[2] NHS, 'Advice for people at higher risk' 2020 (https://www.nhs.uk/conditions/coronavirus-covid-19/advice-for-people-at-high-risk/).
[3] Independent, 'Coronavirus: Routine NHS operations cancelled in effort to free up 30,000 hospital beds' 2020 (https://www.independent.co.uk/news/health/coronavirus-uk-update-cases-nhs-beds-operations-latest-a9406966.html).