EIDO Healthcare are delighted to announce our new partnership with James IV Association of Surgeons. James IV will support us in highlighting the importance of informed consent and quality patient information throughout the world.
James IV Association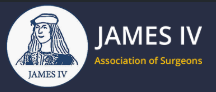 The James IV Association of Surgeons is an exclusive group of surgical leaders from around the globe. Their regional groups include the UK, the USA and Canada. Members of the James IV Association of Surgeons are recruited for a number of reasons; their international standing, their engagement and for their experienced and essential surgical insight. They also typically hold a surgical leadership position in their own country.
The James IV Association has a number of aims they implement worldwide, with the intention of improving the current standard of healthcare:
Promote the exchange of surgical knowledge and educate as many people as possible on the highest standard of clinical care.
Provide training, support and mentorships to future surgical leaders.
Supporting opportunities for promising young surgeons.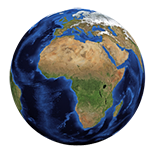 Travelling Fellowships
The James IV Association also engage in the programme known as Travelling Fellowships. Its design is to encourage greater ties within the global surgical community. 'Travellers', as they're known, are clinical figures who represent their home country. They both impart and gain wisdom from the surgical communities they visit and promote communication and collaboration between the outstanding surgical figures of the world.
Our goals
Here at EIDO, we pride ourselves on being experts in informed consent. For the last 20 years we've been supplying reliable, quality information documents to help practitioners take properly informed medical consent from their patients. Our Inform library holds nearly 400 surgical procedure information documents, which are used in nearly 50% of acute NHS trusts and over 80% of UK private hospitals. We have over 700 hospital customers across 4 continents, with big plans to expand our international outreach and create even stronger global connections.
Helping change the world
With this partnership we hope to strengthen ties between the UK and the rest of the surgical world, and will be able to support the James IV travelling fellowship designed to promote communication and collaboration in the surgical community. We look forward to this exciting chapter with our outstanding new partner! If you'd like to learn more about the work the James IV Association of Surgeons do, have a read of their website.
---