'If you talk to a man in a language he understands, that goes to his head. If you talk to him in his language, that goes to his heart.'

Nelson Mandela
When your health is jeopardised, it can be worrying and often frightening. It becomes scarier still if you struggle to understand the information your doctor or surgeon gives you because it's not in your home language. The information which should make this difficult experience easier, then becomes a source of frustration and stress.
It's important that, where possible, patients receive information regarding their treatment in a language they understand well. For this reason EIDO has added foreign language translations to our library of procedure-specific information. These foreign language documents go a long way to helping patients during a stressful time.
The diversity of our library
Associates at The Joseph Rowntree Foundation have summarised the diversity which characterises Great Britain:
'Britain down to its deepest roots is, and always has been, a diverse and heterogeneous nation […] How these peoples live and work together will determine the extent to which Britain prospers.' [1]

The Joseph Rowntree Foundation
Figures taken in 2018 estimate around 8% of the total UK population is made up of ethnic minorities. [2] EIDO is working to provide translations for all the documents in our library, so that foreign language speakers can enjoy the benefits of receiving information about their treatment in their language.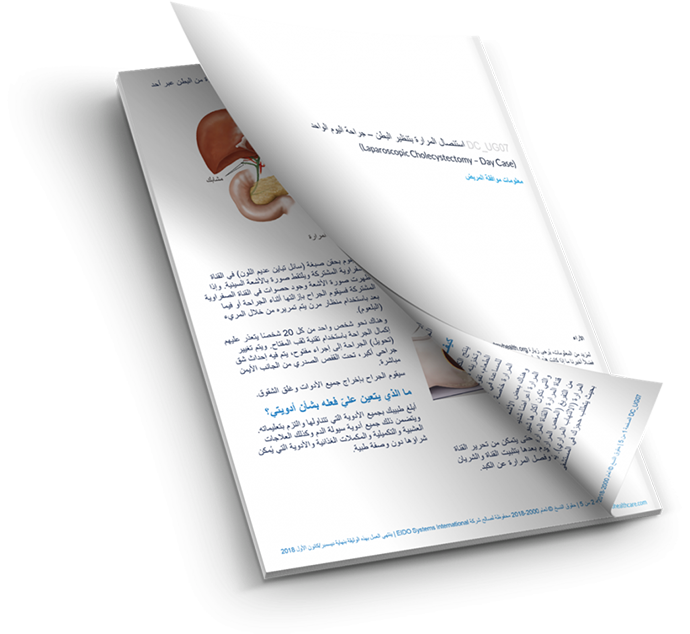 The background to our translations
The EIDO Inform library is made up of nearly 400 patient information documents. These are all treatment-specific and designed to assist the patient to make an informed decision regarding their treatment. Within this library, 230 of these are available in a variety of different languages. We offer many of the most common languages found in the UK, such as Arabic, Polish and Bengali. We also offer languages which are less common, such as Latvian and Turkish. We currently offer documents in 20 different languages.
In the creation of our translated documents, we work with a company called UK TechTrans, who provide high-quality patent translation and technical translation services. Each project UK TechTrans take on is entrusted to an experienced translator who is based in the country in which that document is being translated into. This guarantees the translated material provided to patients is always as accurate as possible.
Extensive effort is put in from both the translators and our team at EIDO, to ensure every translated document in our library maintains our high standards.
A growing library
Our list of foreign language documents is continually growing to meet the needs of our users. We are adding new procedures to our current languages as well as adding new languages to the library. We also regularly carry out updates of our translations, making sure they match the current English version of the document.
20 years of industry experience has proved EIDO to be pioneers in excellent and reliable informed consent information. Our ever-growing library of foreign language documents is crucial to that, and we want to lead healthcare professionals in an ever-changing and increasingly multicultural world of healthcare.
For more information on the wide range of library versions we have on offer, follow this link to learn more about our accessibility versions which cater for those with sensory impairments and learning disabilities.

---
[1] Wood. P., Landry. C., Bloomfield. J., (2006). 'Cultural diversity in Britain: A toolkit for cultural co-operation', The Joseph Rowntree Foundation, p. vii.
[2] Mustad. J., (2018). 'Multicultural Britain', NDLA.
---