In order to support frontline clinicians to provide compassion and care to displaced people from Ukraine, EIDO has arranged for the following procedure articles to be available in Ukrainian, as part of the EIDO Inform Library.
EIDO customers can access these under the Translations tab for the specific procedure, where Ukrainian is listed with other languages. As usual, these can be clicked to email or alternatively downloaded and printed as best suits the need.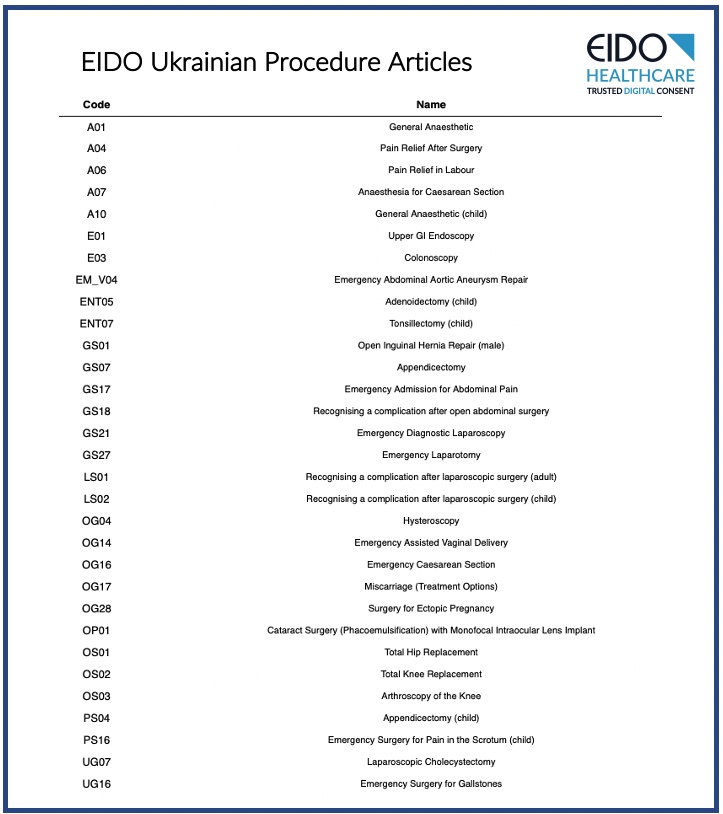 As an EIDO customer, if there are other EIDO procedure articles not listed you need translated into Ukrainian, please let us know. These will be actioned with an estimated lead time for translation of c. 10 days, rest assured we will respond as quickly as we can. There will be no charge for these.
If you are not currently an EIDO customer but would like to speak to us about accessing Ukrainian translation procedure articles, please contact us at [email protected].