Open Medical and EIDO Healthcare are collaborating to drive and enhance how informed consent is delivered to patients, significantly improving shared decision-making. The collaboration will enable clinical and administrative teams within healthcare to deliver EIDO Healthcare's trusted informed consent content digitally through the Pathpoint Platform.
Not only will this assist health professionals in reducing the risk of litigation and increasing patient satisfaction, but will also help NHS Trusts move towards a greener NHS, aligning with some of the initiatives set out in the Delivering a 'Net Zero' National Health Service Report. The report stipulates that NHS Trusts should:
Reduce reliance on office paper by 50% across secondary care through increased digitisation.
Move away from paper, in line with the Digital First agenda.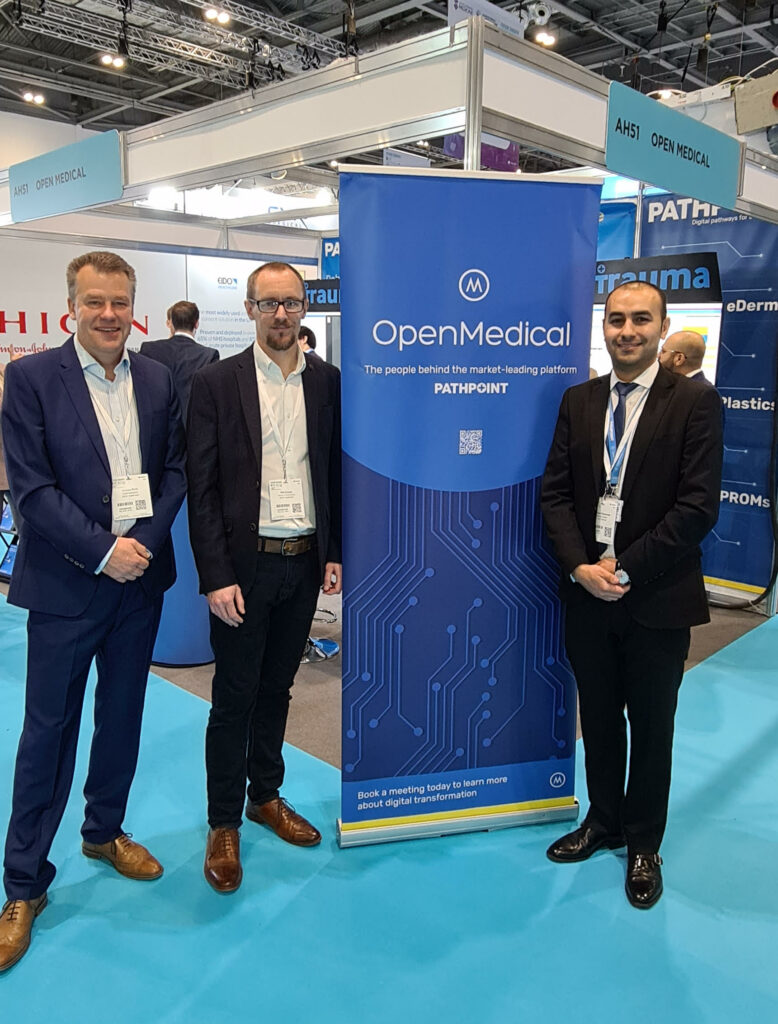 Commenting on the collaboration, Michael Shenouda, Medical Director for Open Medical, said, "We are excited to be collaborating with EIDO Healthcare. This reinforces the important role of digital in delivering consent information to the patient at the right time, thus increasing patient engagement and empowering patients in the shared decision-making process. Moreover, this strategic collaboration falls in line with our digital first strategy, as well as our corporate social responsibility, aligning with the Net Zero policies".
Phil Evans, Director of Partnerships for EIDO Healthcare, added, "We are delighted to be working with Open Medical to transform the delivery of informed consent for surgical and medical procedures. It is time to move on from paper-based consent, mitigating the inefficiencies and medico-legal risks that it can create. Integrating our digital solutions with the Pathpoint Platform will provide a more engaging, seamless and legally defensible consent experience for both clinicians and patients, as well as helping to address the current elective surgery backlog."
About Open Medical
Open Medical Ltd is the company behind the market-leading platforms Pathpoint eTrauma, eDerma, SurgiCare and other bespoke care pathway management systems, developed by NHS surgeons, designed for end-to-end digital workflows. Open Medical's platforms serve thousands of healthcare professionals across over 75 NHS sites in the UK, providing over 150 customised digital patient care pathways.
About EIDO Healthcare
EIDO Healthcare provides a comprehensive digital range of content, processes, systems and solutions to successfully manage and deliver informed consent. These solutions are being used across 5 continents and in more than 1,000 hospitals, including 65% of acute NHS trusts in the UK, supporting more than 8,000,000 surgical consent decisions annually and are helping health professionals to achieve excellence in this vital area of patient care.