The quality of our content is what makes EIDO Healthcare the industry leader in information for medical consent. Our library of nearly 400 procedure-specific surgical documents is updated regularly so we stay in line with clinical guidance and best practice. In the past, letting our customers know about updates to our library has been a challenge. But we've recently upgraded our Download Centre with a notification system. This new feature enables us to share library updates and improvements with our customers, right in the Download Centre.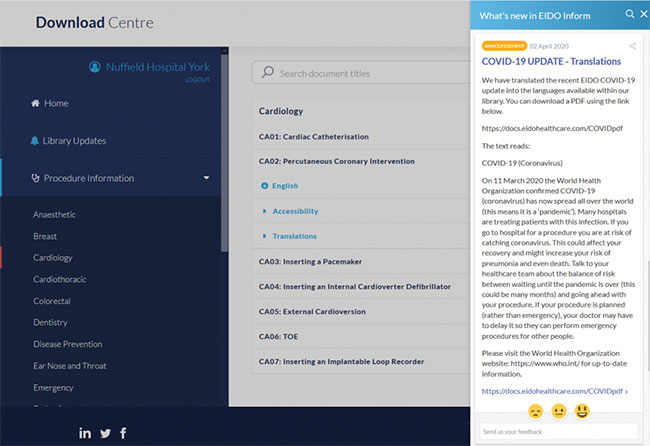 What kind of updates do we post?
From document title changes to new guidelines around post-operative care, we update our library in a variety of ways and our customers can expect to be notified about each change. We recently made changes to one of our documents (Inserting a Primary Gastrostomy Button – Child) due to feedback from one of our reviewers. Once we uploaded the information about the changes via Beamer, our customers were instantly alerted and able to see all the details of their improved product.
We don't just make changes to what we already have. We expand the range of procedures we cover by adding new documents every year. Each time a new document joins our library, we'll notify customers via the Download Centre that it's available for use. Feedback from our customers is always welcome. Sometimes this feedback leads to documents within our library being retired, as they are no longer commonly performed or best practice and we want to make sure our products are always in-line with current clinical guidance.
Our response to COVID-19
We also keep our customers updated on our response to situational changes, such as the coronavirus pandemic. We've inserted an additional page into all of our documents explaining the risk of catching COVID-19 in hospital and have translated this information into the 21 languages we have available in our library. Details of this change and a link to the translated version were posted on the Download Centre, ensuring our customers received the information they needed as soon as possible.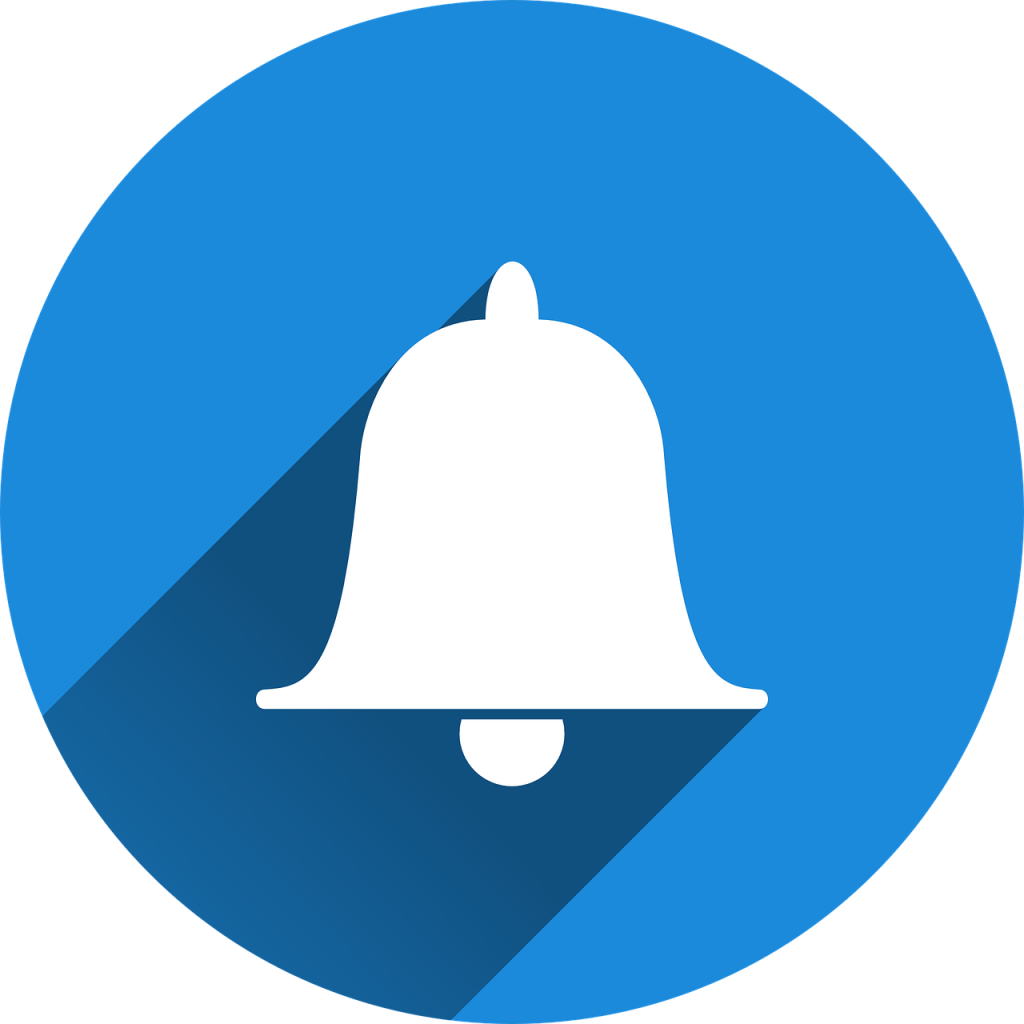 Customer feedback
Our new update notification feature not only allows us to communicate library updates to our customers, but also to get their valuable feedback. A notification appears on our download centre home screen whenever we post an update. Feedback can be added to the end of each post so those who use our library can help us shape and improve it. And if there's nothing to say? We'd love feedback using the 😕😐😃 icons above the feedback section!
The benefits of immediate information
This new way of keeping our customers up to date with the changes being made in our library is immediate. As soon as we post an update, our customers are alerted and can read the details of the improvements made to our product. This ensures our customers know our library of documents is always growing and always improving.
For more information on the power of up to date publishing, read our blog post here!