For 20 years, EIDO has been supplying reliable, quality information documents to aid medical consent. With technological advances, EIDO has evolved from delivering content on physical media every 6 months to providing documents, via an online download centre. The documents are now published at point of download using the latest version of the content.
The EIDO Inform library
Our document library, known as EIDO Inform, holds nearly 400 surgical procedure information documents. These are given to patients to read before their operation to make sure they know all the details of their chosen procedure. These include the benefits, alternatives and complications of what they're about to undergo, and offer advice about what to do and expect after surgery. Our document library is regularly updated to make sure the information patients receive is always the most up to date it can possibly be and is always in line with current best medical practice.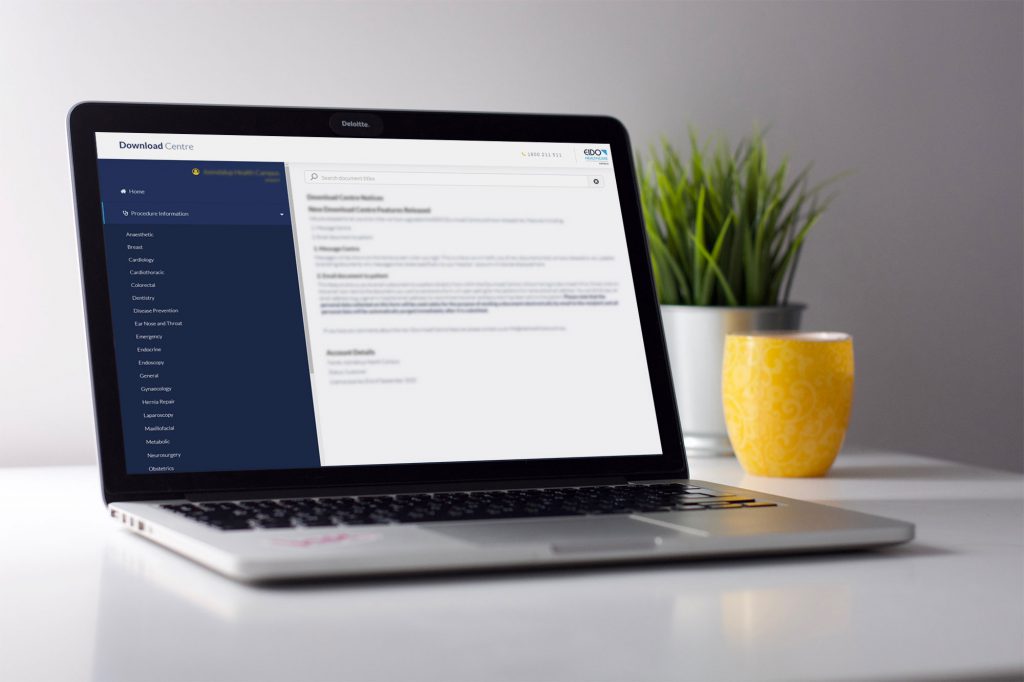 Delivering live content
Our content is created at the time of download from our database of documents. This means when we make a change to a document in our library, that change is live in our system and ready for customers to use the next day. We also offer a number of accessible versions in our library, including translation and easy read versions. Regular updates of this content take place and are then immediately uploaded into our system. This means when you download it and give it to your patients it's the latest version of our peer-reviewed content. Our documents are all easily accessible via web browser, so is right at your fingertips when you need them.
Content tailored to your needs
We currently have bases in 3 regions outside of the UK; Canada, South Africa and Australia, with several other regions in development. Our international content is completely live, just as you'd find in our UK library. Each of our international libraries are specific to their region and includes territory specific language and technical terms. Wherever your patients are from, there's a document to suit them. We also offer customisable front covers to hospitals who use our content. Our peer-reviewed library, combined with your hospital branding familiar to your patients.
---
For more information on the wide range of content our library has to offer, read our blogs about our translations and accessibility versions.